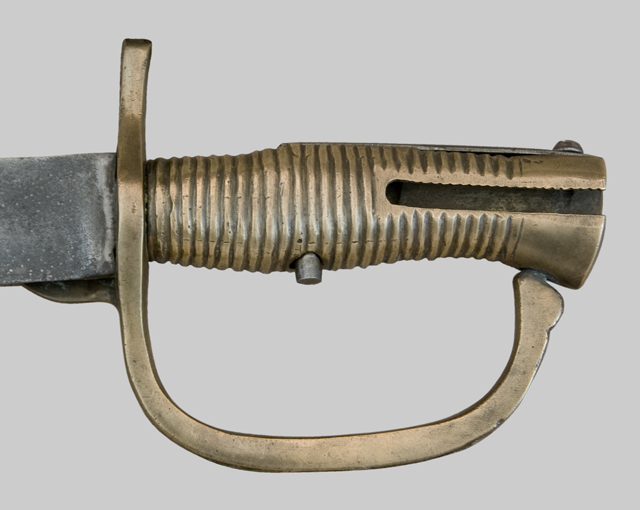 One of the weaknesses of the early
hirschfänger
sword bayonets, was the mounting system. The lateral mortise was typically in the side of the brass grip. While reasonably secure, the force exerted by the long sword blade could bend the soft brass hilt, making it difficult to remove and re-mount the bayonet. The deformation from repeated stresses is evident in the picture at right.
In 1831, the Prussians developed a much improved mounting system that combined a short T-mortise and a supporting muzzle-ring. The Prussian system provided for a vastly more rigid mounting and remains state of the art to the present day.
The pictures below illustrate the Prussian mounting system. These pictures are of the AK-74 bayonet currently used by the Russian and Bulgarian Armies, showing just how well the Prussian mounting system has endured the test of time.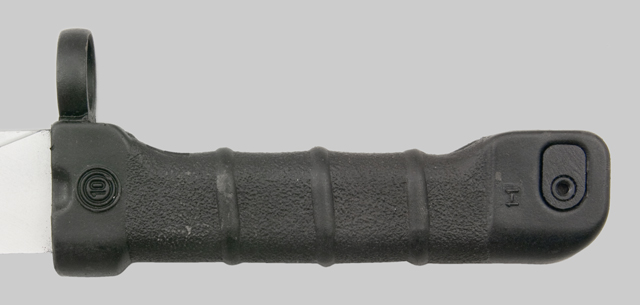 © Ralph E. Cobb 2009 All Rights Reserved
1831—The Prussian Mounting System
Bayonet
Collectors'
Network
Society of American Bayonet Collectors