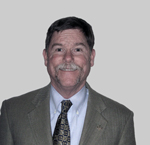 I created worldbayonets.com—The Collector's Edge in 2006 to give back to the collecting community and inspire others to take up bayonet collecting. The site is a free, non-commercial, community education and reference publication: a great resource for collectors, students, and family members needing to identify a found bayonet. It was others' giving of their knowledge and time that resulted in my being bitten by the "bayonet bug," so I am paying it forward.

I obtained my first bayonet in 1978 (which I still have), but didn't get serious about bayonet collecting until the mid-1990s. When I became serious about bayonet collecting, I was fortunate to fall in with an early Internet-based international network of bayonet collectors and researchers: the 98k Bayonet Collector's Network. The group's scholarly and collaborative approach to researching and sharing knowledge really enhances my collecting experience. Collaboration with collectors and researchers keeps me motivated to this day.

I am passionate about uncovering the story behind the object:  Who made it? … When? … Who used it? … What is the historical context or significance? Bayonets tell a rich story about technology, the firms that produced them, the countries and people that used them, and what was going on in the world at the time.

worldbayonets.com is well researched, combining material from published references and ongoing collaboration with contemporary collectors/researchers. Working in collaboration with others, new discoveries come to light each year; correcting errors in earlier published works and filling in the blanks on previously unknown aspects of bayonet history. I photograph and process all of the images used on worldbayonets.com to ensure accurate visual documentation.

I have authored articles published by surplusrifle.com and in the Society of American Bayonet Collectors Journal. I have also provided research assistance to authors and to staff at museums in the USA, Canada, and UK, including:
Bayonets: A Collector's Guide to Scandinavian Bayonets by Janusz Jarosławski
The Armalite AR-10, World's Finest Battle Rifle by Joseph Putnam Evans
U.S. Knife Bayonets & Scabbards by Gary M. Cunningham


Delaware Military Museum, Wilmington, DE;
Memorial Hall Museum, Deerfield, MA;
Wrexham County Borough Museum & Archives, Wrexham, UK;
Elgin and District Historical Museum, Elgin, Manitoba, Canada;
Commemorative Air Force, West Houston Squadron Museum, Houston, TX;
First Division Museum at Cantigny, Wheaton, IL; and,
Nevada County Narrow Gauge Railroad Museum, Nevada City, CA.
Bayonets in my collection are pictured in published reference books and articles, including:
The Serbian, Montenegrin and Yugoslavian Bayonets and Fighting Knives by Branko Bogdanovic
R.D.C. Evans' Bayonet Fact File No. 50 (September/October 2012 issue of The Armourer magazine);
Collecting Bayonets by Dr. Jim Maddox;
The Spirit of the Pike by Graham Priest; and,
Observations on Turkish Bayonets by Dennis Ottobre.
In 2012, I made an appearance on the Arts and Entertainment Network television series Storage Wars, conducting a bayonet appraisal.
Over the years, I have assisted countless individuals in identifying their own bayonets. One notable case involved a gentleman who had put a bayonet in his yard sale for $20 and, when it did not sell, came to worldbayonets.com and found out that he had a Württemberg Pionierfaschinenmesser M1871 bayonet. He subsequently auctioned it on eBay where it sold for $5,000.
The worldbayonets.com site is updated frequently, as is our Facebook page. I never imagined that worldbayonets.com would grow to over 4,000 pages and receive over 3 million vists. Whatever your need or interest, I hope that you find worldbayonets.com both useful and entertaining.

Ralph E. Cobb
© Ralph E. Cobb 2013 All Rights Reserved